Master In MIS & Data Analysis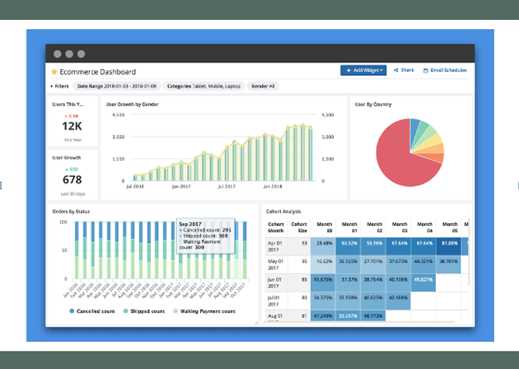 Course Description
Overview 
Skilled Data Analysts are one of the most sought-after professionals in the world.
Power BI- a tool from Microsoft- is the world leader in Data Analytics & Business Intelligence.
In this course, we will cover real-life practical examples of Data extractions & Dashboarding with Power BI. 
 Who should Attend 
Commerce Graduates / PG, MBA etc. who are perusing for career in Accounting & Finance. 
Finance & Accounts executives working in the industry at executive or managerial levels seeking career advancement through skills development. 
Course Duration-  30 Hrs (+20  Hrs Projects)
Course Contains 
Modules

MS Excel
MS Power BI
SQL
MS Excel- Basic Concepts– Formulas, Relative & Absolute References. Most commonly used Functions- Financial, Data & Time, Logical, Lookup etc. Importing or Connecting Data from various sources. Data manipulation- Filter, Sort, Group etc. Data Presentation & Visualization- Charts, Conditional Formatting, Pivot Tables.  Practical cases studies- Financial Modelling, Payroll Processing, Dashboards.
Power BI-Data Transformation- Basic Transformation, Date, Text, Numeric tools, grouping, conditional columns, Data cleaning, Merge & Append Queries. Creating Dashboards. Creating Data Models- Data ("Fact") Tables vs. Lookup ("Dimension") Tables Creating Power BI Table Relationships, Connecting Multiple Data Tables.
Adding Calculated Fields & understanding DAX.
SQL- How to extract data by writing SQL queries. Understanding Normalisation, Primary & Foreign Keys, Writing Nested Queries
The course will help you:- 
To get hands-on expertise in MIS reporting using MS Excel, Power BI or SQL

To prepare interactive MIS dashboard for any organization.

 
Learning Method 
Interactive e-learning sessions, online Assignments based on real life scenarios. 

 
Certification 
On successful completion, participants will receive a certificate from Acecom Skills Development.

 
Placements Assistance